Dear divers,
With Covid-19 making travelling abroad a little trickier than usual many of us are looking at the prospect of a staycation this summer.
Thankfully Scotland is not short of local attractions and we are very fortunate to have plenty of stunning Lochs and beaches a mere hop, skip and a jump away.
Sadly, unless you are the proud owner of a roomy camper van, you may find it a bit of a struggle to pack a weeks worth of food, drink and various camping paraphernalia as well as full SCUBA diving gear into the boot of your car.
However, a wee dry bag with snorkelling kit does not take up much space and if the opportunity presents itself will allow you to jump into the cooling blue green waters of Bonnie Scotland to have a peek below the surface.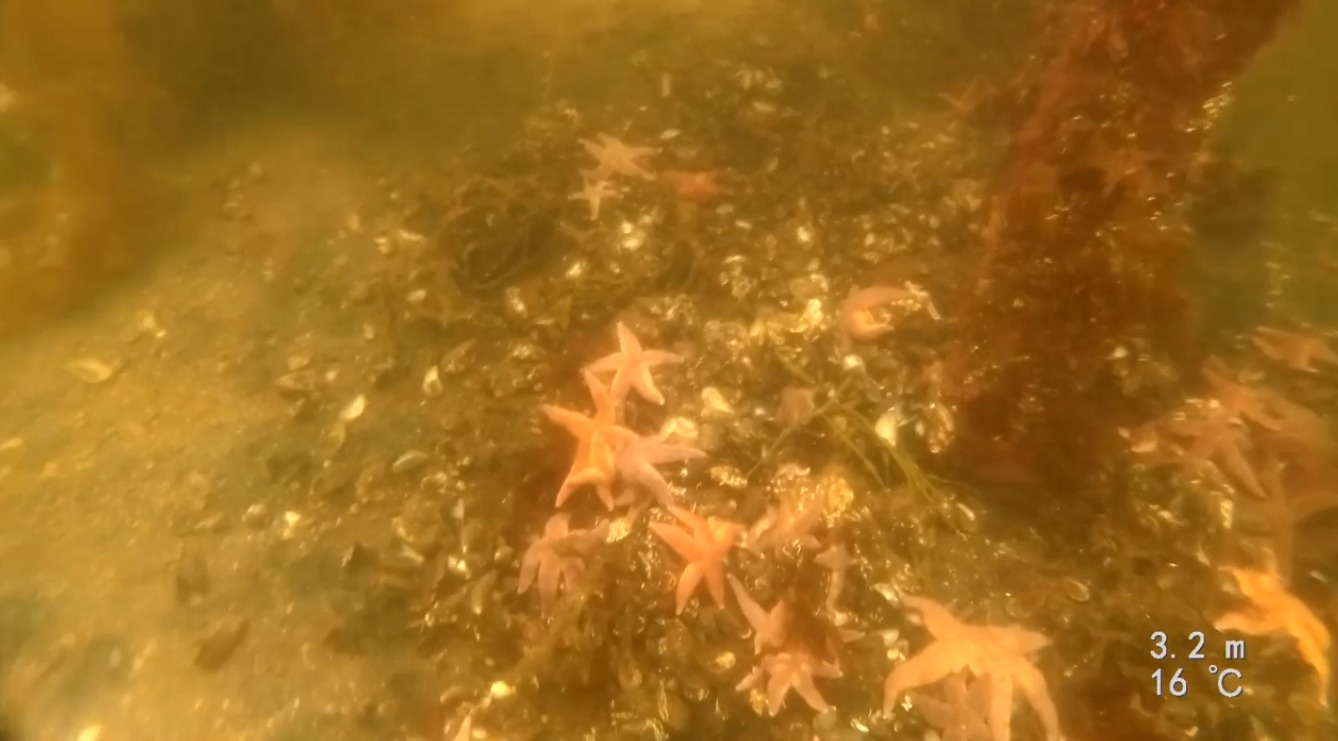 Equipment requirements for snorkelling in Scotland:
The very bare-bones for snorkelling is a well fitting mask, a snorkel and a pair of fins but unless you have got anti-freeze running through your veins you will also need to invest in a wetsuit. A good wetsuit will allow you to comfortably stay in the water to explore for longer.
Most suppliers offer a choice of 3mm, 5mm and 7mm neoprene wetsuits. The thicker the neoprene the warmer it will keep you in the water but bear in mind that the thickness will also effect the flexibility of the suit.
Your choice of wetsuit thickness will depend on a few different factors, for instance the general temperature of the water that you are planning to use it in, your average activity level when you are in the water and also your own natural ability to stand cold temperatures.
If you belong to the brave brigade that would not think twice about launching yourself into +15°C degree water in nothing but a pair of trunks or a bikini then a 3mm might do the trick but if you cannot bear the thought of getting cold and envisage yourself doing lengthy snorkelling sessions over the summer then a 5mm or 7mm would definitely be the better option.
Should you find that the 3mm wetsuit that you bought for your diving holiday abroad just does not cut the mustard in Scottish waters you can always buy a shorty wetsuit to layer over it.
Most Scottish snorkelers will also kit themselves out with a pair of wet boots, gloves and a hood to keep their extremities nice and toasty.

We have some brilliant gear available in the shop suitable for snorkelling here in Scotland.
Once you are all kitted out you will be looking for somewhere to go for your first staycation snorkelling adventure and again Scotland does not disappoint!
We recommend checking out the Scottish Wildlife Trust Snorkel Trails, you can download their brilliant snorkel trail leaflets free of charge on their website.
Happy snorkelling adventures!