"Is that a wetsuit?!" comes the cry, "You're aff yer nut!" usually follows or, "you wouldn't catch me in one of those". For those of you who aren't greeted at the dive site with this all too familiar chorus – this is the life of a wetsuit diver in Scotland.
When I first started my diving adventure here I had a couple of shots of an old club drysuit that neither fit nor kept me dry. I never felt comfortable in the suit, and it put me off. I know myself that I don't mind the cold – years of a misspent youth in a whitewater kayak in December taught me that, so I was curious about semi-dry suits as an alternative.
After much humming and hawing, I ended up going for the Scubapro Nova Scotia – it's 7.5mm of neoprene, with smooth skin dry seals on the neck, wrists and ankles, applying the same "double under" tuck as with a drysuit ensures minimal water entry. Zippered wrists and ankles also help with creating a better seal once your gloves and boots are all on. The plastic zip across the shoulders is flexible as well as being super dry (I have experienced a not quite done up zip once and you can certainly feel the difference).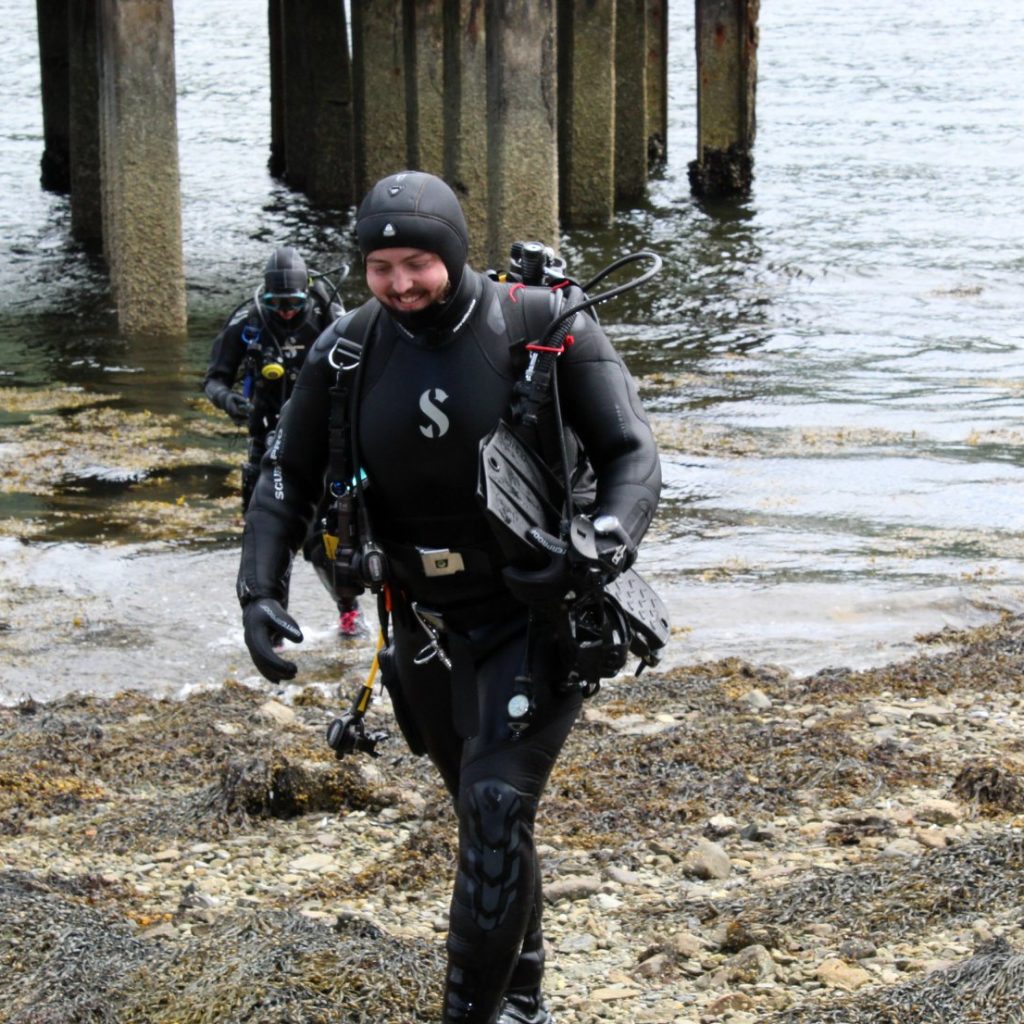 Now I know what you're all thinking – what about surface intervals? Well, I've teamed the Scubapro Nova Scotia up with two other items, a Dryrobe – and a Fourth Element Thermocline top – . The thermocline is the equivalent of adding another 2mm of neoprene but is neutrally buoyant so no need for extra weight, it helps keep the wind off when the suit is halved down and the Dryrobe, with its fleecey microfibre goodness keeps me toasty warm and dry.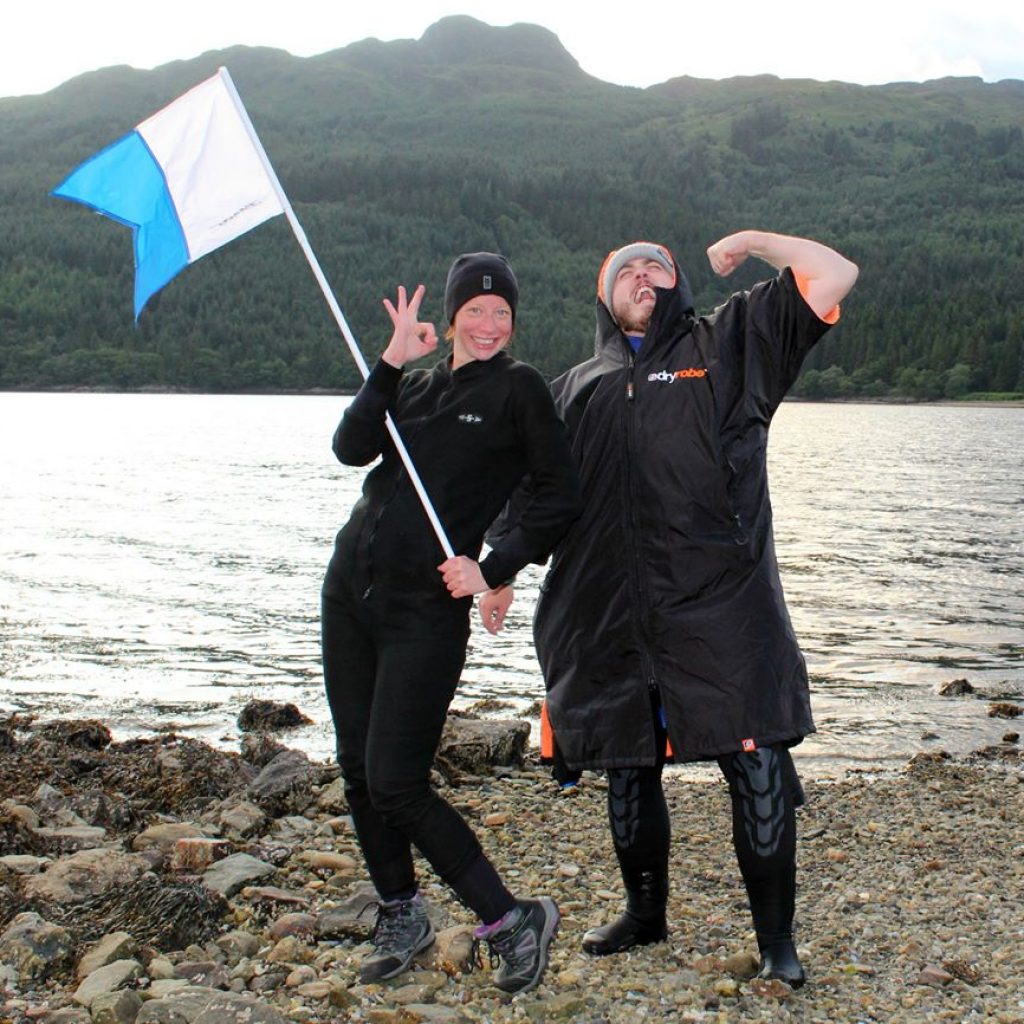 Admittedly, I've yet to dive it in the depths of February but I've been in 9°C water and although it was certainly cold, it wasn't a deal breaker – as I alluded to earlier, the feeling of immersion is a huge part of my enjoyment of diving. I should also point out that everyone else, wearing drysuits, was also feeling the cold and opted to make it a "one long dive" day.
So, to sum up – I love my semi-dry, the freedom of movement, not having to worry about migrating air and the general feeling of immersion I feel all add up to a great experience when diving. I wouldn't necessarily recommend it to a brand new diver – you need to be sure that the cold is something you can cope with, but then again, talk to any of the – shall we say, "more experienced" divers – and you'll find most of them learnt in wetsuits.
So what about it? Have I convinced you? Or do you all still think I'm mental? Who amongst you learnt in a wetsuit? Why not pop over to our Intrepid Wetsuit Diver facebook post and share your tales and photos in the comments and we can all have a laugh at how cold you look.
Happy diving from us all at the Aquatron Team!